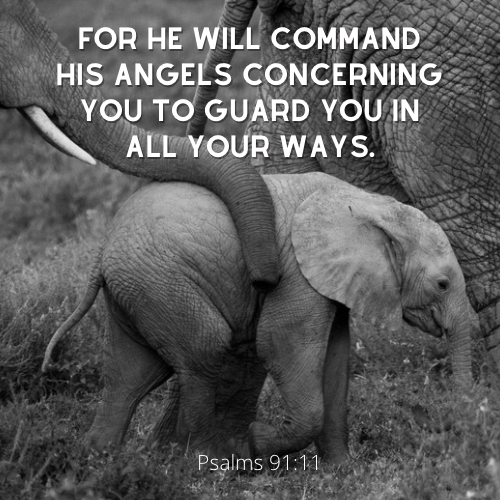 "For he will command his angels concerning you to guard you in all your ways" (Psalms 91:11) – Angels are "ministering spirits sent to serve those who will inherit salvation (Heb 1:14).
How awesome is that? God's desire is for His angels to serve your needs and to guard you in all your ways. So, today remember God's promise. Know you are never alone. Know God's angels are beside you at this very moment as you read this. Open your eyes and look out for their protecting and caring presence in every detail of your day. God has placed them besides you to guard you and help you in all your ways. "Don't be afraid!
For there are more on our side than on theirs!" Then Elisha prayed, "O LORD, open his eyes and let him see!" The LORD opened the young man's eyes, and when he looked up, he saw that the hillside around Elisha was filled with horses and chariots of fire. (2 Kings 6:16-17). Open your eyes and see.